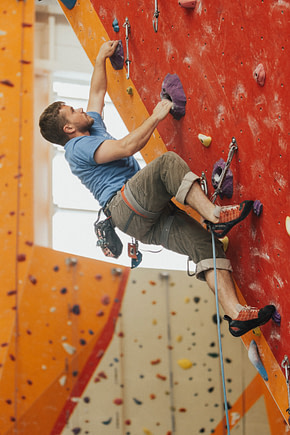 Here it is: Trust
Okay – you know the answer now. You don't need to read the rest.
When you get past the grammar, vocabulary, speaking and listening – it's actually all about trust.
Trust in yourself and the other person.
I taught this woman who was shy, and withdrawn about everything. She could barely speak to anyone. Yet, she was fluent in English, still, she couldn't communicate. She often talked about how she didn't really believe those around her, and all the mistakes she made. She didn't trust herself. It didn't matter how much she learned English.
Language comes from within (you actually make sound from in your body). It is one of the most personal things you can share, your language.
If you don't trust yourself,
Don't trust what you say,

How you say it

If it's right,

If they understand,
Then, you can't speak – You don't believe in what you say.
So, what I am learning (about trust) for myself helps you.
How? Because in language learning, we learn to trust.
If you want to join a course where you can learn to speak and trust yourself.
Keep learning,
Steven
P.S.
Yes, this a course I am working together with a psychologist on language learning, communication, and expression. Join here.
Photo by roya ann miller on Unsplash