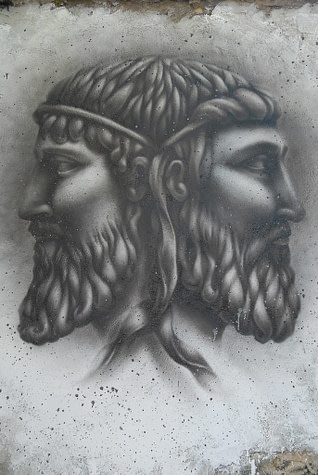 The New year is coming and I've started preparations. It won't be pointless; this preparation is about myself.
Next month is named after the god Janus. He has two faces looking both forward and backward. He is the god of transitions, thresholds and journeys – clearly a fitting symbol for the New Year.
Now the days are getting lighter, we have passed the darkness. New Year's comes as a natural threshold in the year, just a few weeks after winter solstice – a transition from dark into light, and cold into warmth. In the same spirit, you can look backwards and forwards – First facing the past, then facing the future.
To realize how wonderful life is now, and to keep growing , we have to reflect on the past. Moments in life (and in the year -like New Year's) ask for this. So please, take a moment and think about how you've come here, where you are, and what that means for the future.
This is what I will be doing, you can do it too.
From last year I'm examining:
The lessons (usually from pain).
The blessing (Usually we don't even notice them)
And the direction – If I continue this way, where will it lead? And where do I want to go?
Tell me what you discover.
Keep thriving,
Steven
Europe
Picture courtesy of OrgAn Museum & thierry ehrmann.