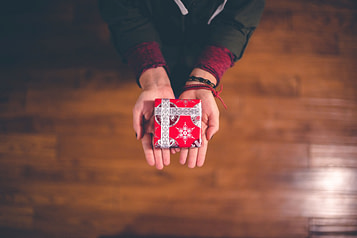 Today is the day of generous evening – štědrý večer. You might say it isn't about the gifts, just being with family, friends, loved ones – showing care.
I disagree.
You're with them more often than just this day – so why is the generous night special? What makes it different?
Simple – The giving does. Because you open yourself to giving and receiving this day is special.
For some reason today (The generous evening) it's okay to give and receive. It's like all the other days in the year we don't just allow the generosity in us to flow. It's choked – bottled up.
In talking with people – you and others – many have this problem receiving and giving. How many times do you receive compliments, gifts, praise, and feel okay – not feel awkward? Only you know.
I tell you "You are amazing." I mean it. I can see all that wonder and life in you and it fills me. How do you feel? Do you accept it, believe it and claim it – know it's true?
I hope so (but I doubt it).
Anyway, that's the kind of person I want to be. A person who gives, receives and allows the wonder of life to flow through me.
Enjoy this evening of generosity.
Keep thriving,
Steven