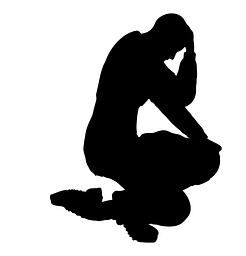 What a year! What a Christmas! Just when I think things are settling, coming into rest, life has other ideas.
Coming into the Christmas week I have made a choice to be content and bring peace. I am keeping that choice, even when experiencing unbalance and uncertainty. 
That's hard.
After the news that I was going to lose a third of my income, emotions kept bouncing around in me.
"It's your fault." I want shout at someone (just shows how immature my thinking is at times). Blame someone, blame "them" (whoever "them" is) Blame You. My parents. My wife. Someone. Just not me. And that's the person responsible.
Me.
I am the reason why my life is the way it is.
And so are you. (No, not for my life, silly, but for yours).
You are the cause and effect of where you are and how you live.
So I go back and forth. Sometimes feeling excited at the new turn of events, and other times I'm anxious and worried. I chose for this to happen – I brought it on myself by not being aware. But – this is good news because these changes give me power, clarity and movtivation.
From here it will be even better. I'm looking forward to see what's on the other side of this challenge.
 So, while I seek the blessing and benefit, it's hard to just ignore the worry and weight. We each have our own struggles. But in sharing burdens we lighten the load. That's what I'm doing with you.
To make this Christmas time even more joyful find someone and share with them what's troubling you. Ease your own burden.
 Keep thriving,
 Steven
Image by Myriam Zilles from Pixabay